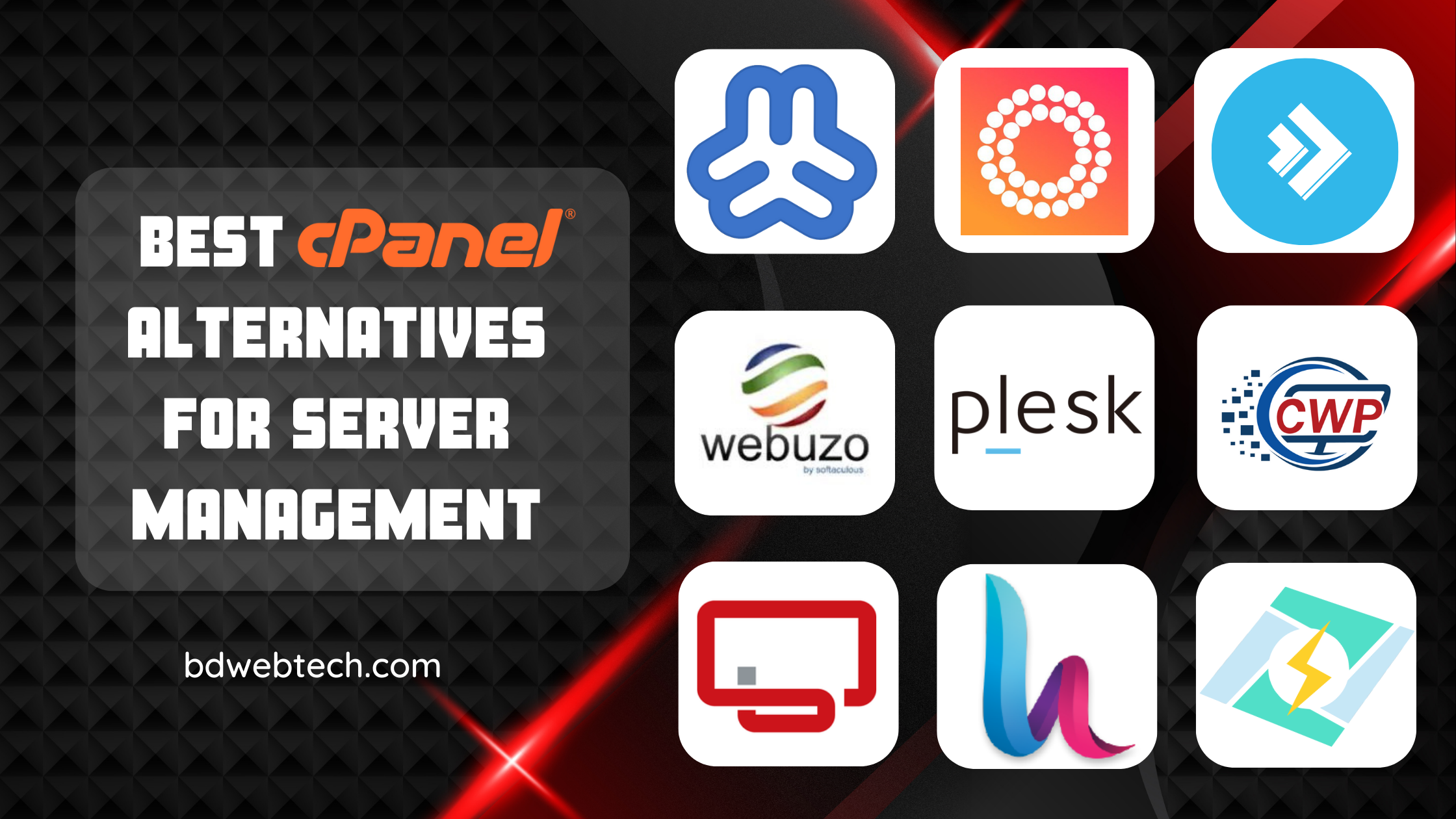 There are several cPanel alternatives, which is a popular web hosting control panel. These alternatives offer similar functionality for managing web hosting accounts, websites, and server settings. Here are some good alternatives:
1. Plesk: Plesk is one of the most well-known cPanel alternatives. It offers a user-friendly interface for managing web hosting, email, and server settings. Plesk supports both Linux and Windows hosting environments.
2. DirectAdmin: DirectAdmin is a lightweight and efficient control panel known for its simplicity and speed. It's suitable for both beginners and experienced users and offers a range of features for web hosting management.
3. Webmin: Webmin is an open-source control panel that provides a web-based interface for server administration. While it's not as feature-rich as some commercial options, it's highly customizable and widely used in the Linux community.
4. Vesta Control Panel: Vesta is a free and open-source control panel designed for easy web hosting management. It includes features like web server configuration, DNS management, email setup, and more.
5. ISPConfig: ISPConfig is an open-source control panel that focuses on providing a complete hosting solution. It supports multiple servers and allows you to manage websites, email, databases, and more.
6. CyberPanel: CyberPanel is a modern control panel designed for use with LiteSpeed web servers. It's known for its speed and security features and is suitable for both shared and VPS hosting environments.
7. Ajenti: Ajenti is an open-source control panel that offers a clean and user-friendly interface for server management. It includes various plugins for extended functionality.
8. Froxlor: Froxlor is an open-source control panel that focuses on simplicity and ease of use. It's suitable for small to medium-sized hosting setups and provides basic management features.
9. CentOS Web Panel (CWP): CentOS Web Panel is a free control panel designed for CentOS-based servers. It includes features like Apache and Nginx web server management, DNS configuration, and email setup.
10. Hestia Control Panel: HestiaCP is an open-source control panel forked from VestaCP. It aims to provide a simple and secure hosting platform with features like one-click installations and automatic updates.
11. Webuzo: Webuzo is a user-friendly web hosting control panel that simplifies server and website management, offering one-click installations, robust features, and scalability for hosting providers and website owners.
When choosing a cPanel alternative, consider factors such as your hosting environment (Linux or Windows), the specific features you need, ease of use, and whether you prefer open-source or commercial solutions. It's also important to check if your hosting provider supports your chosen control panel, as this can affect your ability to use it effectively.
BDwebTech offers managed and unmanaged VPS and Dedicated server solution that can be managed using the above control panels.
By
bdwebmin
on
10 Oct 2023
0
Categories / knowledgebase, News and Updates, Tutorials, Website Security
Tags: ajenti, Centos Web Panel, cpanel, CWP, cyberpanel, directadmin, froxlor, ispconfig, plesk, vestacp, webmin, webuzo